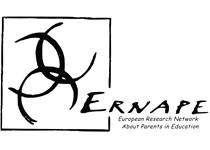 About Us
European Research Network About Parents in Education – ERNAPE - established in 1993, is a network of scholars researching and writing about parents and education across Europe and other parts of the world. Its primary aims are as following
To encourage critical debate about parents and education, schools and community involvement/engagement/relationships, from different theoretical perspectives including sociology, psychology, anthropology, social theory, educational theory
To contribute to the development of theoretical ideas which can inform practice based research
Through research and critical debate to contribute to the development of ideas and strategies for change regarding parents and education
To develop the European and International networks
To develop relationships with parent and community organisations, with teacher unions and organisations, teacher educators and where possible with policy makers
The ERNAPE conferences are truly international attracting scholars and practitioners not only from across Europe but also from the USA, Canada, Australia, South Africa and China. ERNAPE publishes the on-line peer-reviewed scientific journal The International Journal about Parents in Education (IJPE)
1. When and Why
ERNAPE is an association of individuals and networks organised by areas. Each network is autonomous. In October 1993, with financial support from the European Commission, a group of researchers working in the field of parents in education in different parts of Europe met in Glasgow to discuss how to increase contact across Europe, to exchange knowledge of research developments in Europe and to stimulate research about parents in education at all levels, including intercultural European research.
The group decided to establish ERNAPE (European Research Network About Parents in Education) and to organise this research network by European language areas, rather than by countries. Research communication tends to be language-related. There are organisation reasons for this arrangement too. One is that it enables representation on the ERNAPE Steering Committee without having a huge (and expensive) committee representing every country. Another is that it encourages area research networks to exist in the field of parents in education without being dependent on ERNAPE. Some areas now have operating networks. In other areas they are still being developed. Thus, ERNAPE is gradually growing as area networks grow. It is our hope that ERNAPE will provide a means to assist these networks to interact.
The ERNAPE Steering Committee comprises representatives from countries from across Europe. The new conference organiser becomes the Chair of the ERNAPE at the end of the biennial conference and remains chair for two years until the next conference. The new host (decided at the end of the conference) becomes the Chair elect.
Membership of ERNAPE as an organisation is based on conference attendance. The name of conference attendees will be added to the mailing list.
2. Parents in education
The term "parents in education" is intended to include both the relationship of parents (mothers, fathers, guardians) to school systems, post compulsory education and the contributions which parents and families make to their child's learning outside school.
The field of research about parents in education and families in education is increasingly being recognised as vitally important. More and more research is being carried out world-wide. Since there is a general tendency that children spend most of their waking (therefore learning) time outside not only school but also home, it is not surprising that research is being directed at parents, families and communities and how they interrelate with schools and other arenas for their children's learning lives.
3. What we are interested in
ERNAPE will be relevant to anyone researching in the areas of education, educational administration, educational psychology, educational sociology and related disciplines. ERNAPE will also be of interest to parents, teachers and their organisations, community activists and policy makers. ERNAPE is an independent body, not tied to any political, religious or other ideological groups.
4. Purposes
Our main purposes are:
information exchange and critical debate between researchers and organisations
interaction in doing research
design of joint programmes, analysis and reflection on parents and education - "parents in education"
stimulating awareness of the field
supporting/educating young researchers in the field of parents in education.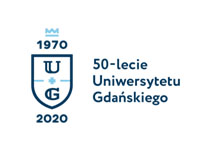 The University of Gdańsk is a dynamically developing institution of higher learning, and one that combines respect for tradition with a commitment to the new. An increasingly large proportion of students pursue their studies in state-of-the-art facilities on the University's Baltic Campus, which is one of the largest university complexes in northern Poland.
The University of Gdańsk was founded on 20 March 1970. Currently, the University of Gdańsk is the largest educational institution in the Pomerania region. We have eleven faculties with over thirty thousand students, doctoral students and post-graduates, who are taught by one thousand seven hundred academic staff. In such fields of study as Biology, Biotechnology, Chemistry, Oceanography, Quantum Physics, Pedagogy, Psychology, Law and Economic Sciences, the University of Gdańsk is one of the best institutions in Poland.
See more: University/About Us