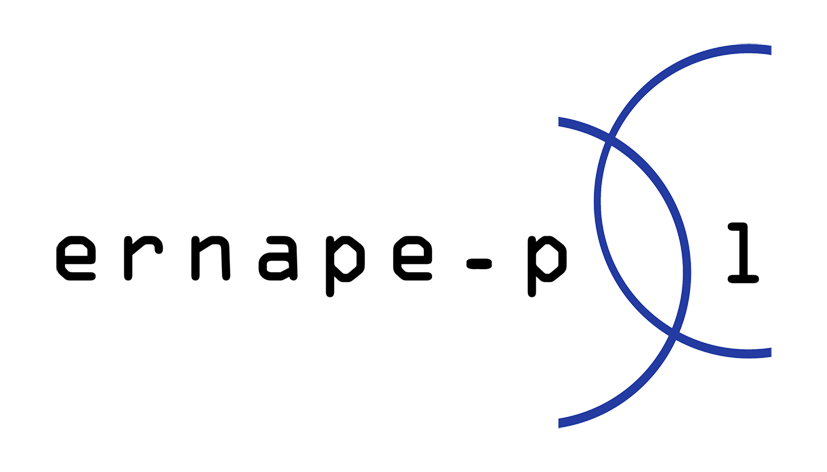 Dear Participants of ERNAPE 2019!
If You registered by the end of 2018 at the address given on the conference website frugal@ug.edu.pl, please send your application again - due to personal changes in the foundation. This information only referes to registration form – fee, gala diner, trip, not for the call for proposals. The correct address e-mail: katarzyna.janasiewicz@ug.edu.pl

Sorry for the trouble! See You in Gdańsk soon!
Registration for 12th ERNAPE Conference is open.
Registration Fees
Early Bird registration
( payment before 31 May 2019)
Conference fee: 300 Euro / 1200 PLN
Late Registration
(payment after 1st June 2019)
Conference fee: 330 Euro / 1320 PLN
One-Day Conference Pass or fees for accompanying persons:
Early bird registration: 100 Euro / 400 PLN
Late registration: 130 Euro / 520 PLN
We would like to encourage PhD students or residents of the low GDP CountriesThe only countries eligible for the low GDP (Gross Domestic Product) reduction are:
• African countries
• Asian countries (with following exceptions: Bahrain, Brunei Darussalam, Hong Kong SAR, Israel, Japan, Republic of Korea, Kuwait, Macau SAR, Qatar, Singapore, UAE)
• Latin American countries (exception: Bahamas)
• and the following countries in wider Europe: Albania, Armenia, Azerbaijan, Belarus, Bosnia-Herzegovina, Bulgaria, Croatia, Czech Republic, Estonia, Georgia, Greece, Hungary, Kazakhstan, Kosovo, Latvia, Lithuania, FYR of Macedonia, Moldova, Montenegro, Poland, Portugal, Romania, Russia, Serbia, Slovakia, Slovenia,Turkey and Ukraine. (adopted according to the ECER 2018) to attend the conference and have therefore arranged a concessionary fee of 150 Euro / 600 PLN (early bird registration) or 180 Euro / 720 PLN (late registration).
If you want to attend some conference events with accompanying person please contact our conference office to ask for financial details of charges for specific events: katarzyna.janasiewicz@ug.edu.pl
Payment should be made using bank details given below:
Account Holder:
Fundacja Rozwoju Uniwersytetu Gdańskiego, ul. Bażyńskiego 1A, 80-952 Gdańsk
Bank name: Bank Zachodni WBK Grupa Santander, I/O Gdańsk
Bank adress: 3-ego Maja 3, 80-958 Gdańsk
Account details:
IBAN code / Account Number:
PL 69 1090 1098 0000 0000 0901 5841 (for PLN)
PL 12 1090 1098 0000 0001 1104 3019 (for EUR)
BIC code (SWIFT address): WBKPPLPP
Comment: ERNAPE – 2019
PLEASE NOTE:If you want to receive an invoice for your University/Oganization please use the Registration Form and send all data needed by your financial office ( organization name, address, tax identification numbers, etc.) to our conference office: katarzyna.janasiewicz@ug.edu.pl
Conference fee includes:
Conference materials
Conference abstract book
Free access to all conference sessions
Opening reception at the European Solidarity Centre on 18th September
Guided tour: visiting the permanent exhibition of the European Solidarity Center on 18th September
Guided tour: visit to the Gdańsk Shakespeare Theatre and classical music concert there on 19th September
Guided tour: sightseeing of the Old Town of Gdańsk on 19th September
PLEASE NOTE: Conference Fee does not include accommodation, travel costs, gala dinner (19 Sept.), Hel Excursion (21 Sept.).
---
Dear Guests, we recommend you:
---
GALA DINNER on 19th September 19.00 (optional) - 50 Euro / 200 PLN
More information soon...
---
HEL – THE MOST DISTANT POINT OF POLAND on 21th Sept. 10.00 – 18.00 (optional) - 50 Euro / 200 PLN
Professor Krzysztof Skóra Hel Marine Station (HMS) – the farthest part of the campus of University of Gdansk. Was established in 1992 and is a field station in the organizational structure of the Institute of Oceanography in the Faculty of Oceanography and Geography at the University of Gdansk. As the only station of its kind in Poland it is open to the research needs of the whole scientific community of the country and provides field support for all research groups working in this region (academic teams from various colleges, related institutes and the Polish Academy of Sciences). HMS cooperated in many projects with the Foundation for the Development of the University of Gdańsk providing both the scientific expertise in marine mammals and fieldwork capacity.

You will also discover the beauty of the sea nature, the lighthouse, the headland of Hel and a tour by melex – visiting fortifications of the World War II.

Do not hesitate to join us!

www.fokarium.pl

,

www.hel.ug.edu.pl

,

www.gohel.pl
Contact
12th Biennial Conference of the European Research Network About Parents in Education (ERNAPE), 18-20 September 2019
UNIVERSITY OF GDAŃSK, FACULTY OF SOCIAL SCIENCES
Gdańsk, Bażyńskiego street, no. 4