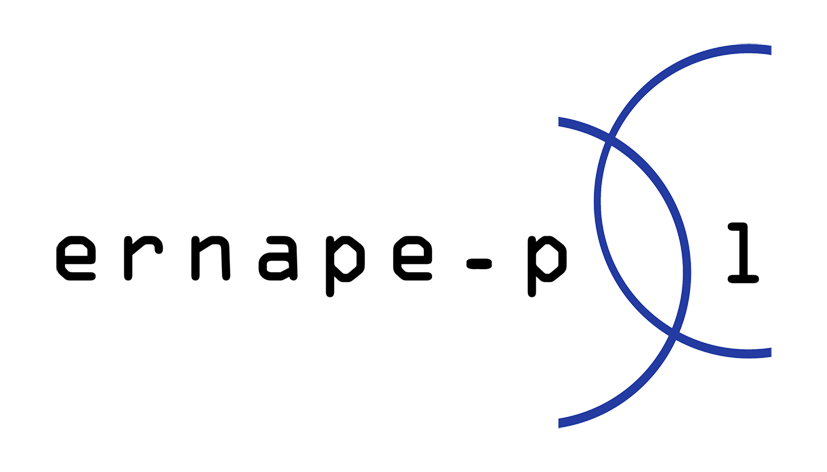 Name: The Educational Forum in Gdańsk and The Parental Forum
Place: Morska School, Rogalińska 17 Street, Gdańsk
Time: 19th September 2019, 1,5 h
The Educational Forum in Gdańsk is project led by Educational Cha(lle)nge Association, Creative Pedagogy and The City of Gdańsk. The main goal of this initiative is reflection about current educational situation in Poland. We are gathering experts at the one table and working together in atmosphere of respect and partnership to create real good changes in education. What is important, we are inviting all the particpants of school life: students, parents, teachers and specialists. In our opinion everybody is important and we would like to hear all the voices.
Moreover, Educational Cha(lle)nge Association is meeting with parents once a month under The Parent Forum. During this meetings we are dicussing with experts issues which are important for them and we are working on their social skills connected with parenthood and active participation in school life.
We are inviting to be a part of processes which we lead. You can meet with parents, teachers and specialists and all together we will discuss the role of parents in the process of education and school life. Concerning on parents needs we will work out the recommendation connected with parenthood which we pass to schools in Gdańsk after ERNAPE conference. This recommendation will be the part of postulates from The Educational Forum in Gdańsk for 2019/2020 school year.
Aleksandra Mońko
Coordinator
---
The First Civic Primary School of the Civic Educational Association ( STO ) in Gdańsk
Address: Polanki Street, no. 11, Gdańsk – Oliwa
The First Civic Primary School of the Civic Educational Association ( STO ) in Gdańsk was established in September 1989 as one of the first non- state schools in Poland. The school forms with the First Civic Gymnasium (it is situated in the same building) the First School Complex of the STO. Gymnasium will exist till the end of August because of changes in Polish educational system.
The authority that is in charge of both schools is STO Independent Local Board Nr 9. It consists of students' parents who may be considered as legal owners of the school.
Coexistence of all the elements of the school community (children, parents and teachers) determines the general image of the school complex. The basis of the educational conception has been established when the first school year started. Child's development is watched over by both teachers and parents. On the whole, their aim is to educate and bring up children who will be able to love and respect other people, understand the value of life and the ones who will be open to the world and united with it. Another issue is to secure the atmosphere of love, wisdom and freedom respect for children which is to result in their fulfillment.
However, the most significant value and main aim of our work is child's development. In order to achieve our aims we offer a wide range of classes conducted by highly qualified and experienced teachers.
The school presents its own program of classes, widen program of physical education (swimming, team games, dance, orienteering), art classes and Foreign Languages teaching from the 0 grade. Children begin to learn German Language from the 4th grade. We also offer a wide variety of extra classes such as: swimming, aerobics, games and quizzes, choir, plastic arts, survival, computer science, maths, history, reciting classes, chess, internet, school newspaper editing and many others. There is a surgery room at school that is open once a week.
The school staff (teachers, psychologists and therapists) help in various problems and take care of all the school children, especially dyslexic ones who have difficulties in reading and spelling. Such kids are provided with individual teaching, extra lessons of a particular subject, pedagogical therapy and consultations with teachers.
Parents throughout the year pay the school fee. The school fee covers the expenses of all these activities mentioned above We support extremely talented children and those of a low financial status by offering them scholarships. There are also some discounts for brothers and sisters. The school fee covers not only compulsory classes but also extra ones, therapy, swimming lessons and transport to gym. Moreover, children are provided with tea and soup during the school days and there is a possibility to buy up the main course for extra money (it refers to all the students).
Primary school enrolment lasts until the end of May and consists of the interview with child's parents, who submit application form. We do not meet children during this process -we believe that the main issue to overcome all the difficulties that could come is true understanding and cooperation between the parents and us.
The parents, teachers and students within all these years have worked out our own ways of working and traditions. We have school events- ' Christmas Eve Concert'; pupils' activities presentations- pupils' paintings auctions, St. Francis Concert; charity events- at Oliwa Zoo; green, golden schools; cooperation within the project 'Hanza in Education' and international multi- programs; integrating week; Family Day; Teacher's Day; sports events. The school realizes its own prophylactic and developing program and initiates the social events such as: cooperation with the Small Child House, auctions, integrating trips to Denmark organized for handicapped children. All these events are planned with the parents and placed in our School Year Calendar on the beginning of the school year. We also have our own school song.
Tradition is what really makes our school a place of shaping and improving one's abilities and skills, gaining knowledge and joyful meetings with people who consider effective dialogue to be a priority.
Hanna Sempka
Director
---
Miejski Ośrodek Pomocy Rodzinie w Gdańsku (MOPR) - Gdańsk Municipal Family Support Centre's
Address: ul. Konrada Leczkowa 1A, 80-432 Gdańsk
The participants of the European Research Network About Parents in Education Conference are warmly invited to learn about the tasks undertaken by Gdańsk Municipal Family Support Centre's (MOPR) – the institution working for the support and development of citizens of Gdańsk in a difficult life situation.
Our support – Your independence – the mission lying in the basis of Gdańsk Municipal Family Support Centre's (MOPR) activity. People in need are given the choice – they decide which way to choose to solve the problem. The system offers support, education, stimulation, monitoring but avoids taking the responsibility for the chosen actions by the client.
The family is in the mail focus of MOPR's work. Among wide range of tasks the parent gets the support on different levels – from social, through educational, to organizational in his or her community. Cooperation with a social worker or a family assistant involves establishing or strengthening the cooperation with every institution that plays an important role in raising a child e.g. day support centre for children, schools, pedagogical counselling. Bearing in mind that the family lives in its own surroundings, there has been more supporting families established. Their role is to support parents in care and upbringing, in running a household, shaping and fulfilling basic social roles. It is important, therefore, what the child/children will achieve thanks to the influence of persons established as supporting families, how the supporting family's actions will affect the realization of children's needs and the functioning of their parents.
Apart from cooperation, parents are encouraged to develop their skills in in performing care and educational functions School for Parents - among which are skills of dialogue and building relationships based on mutual respect and trust, including a parent-child relationship, improving communication skills with children. The system adjust – there are also workshops for people with cognitive and educational difficulties who play the role of a parent, at the same time have a need to raise their children correctly, often unconsciously making mistakes due to their limitations. The project assumes that in the psychoeducational process, adapted to their needs and abilities, they will improve their parental competences.
Dr Małgorzata Niemkiewicz
Director
---
Pozytywna Szkoła Podstawowa – "POSITIVE PRIMARY SCHOOL"
ul. Azaliowa 18, 80-177 Gdańsk
We will be delighted to host the participants of the European Research Network About Parents in Education Conference that will take part in Gdansk 18-20.09.2019 at a meeting at Pozytywna Szkoła Podstawowa – the first in Poland and the only in the world school co-created and co-led with a humanitarian NGO operating in Poland and other countries Polska Akcja Humanitarna (Polish Humanitarian Action) and Pozytywne Inicjatywy (Positive Initiatives). The meeting will be an excellent opportunity to learn more about the methods emplyed, partners involved and the philosophies integrated in our activities.
Pozytywne Inicjatywy is a leading Polish not-for-profit NGO focusing on education and care. We run nurseries, kindergartens and schools that provide mostly free services based on innovative methods. While transparency and cooperation are our priorities, while children and students we care for are educated in the spirit of creativity, entrepreneurship, sensitivity and openness towards the world.
Dr Piotr Szeląg
Director